Sample Set of Natural Sweeteners
The perfect way to try out each of the grape nectars. Our sample set features all three of our blends, each in a mini 2 oz glass bottle.
A great introduction to Domaine Santé as a healthy, unique sugar alternative for all your sweetening needs!
Perfect for travel, your carry-on, gifting, & more.
Check out limitless ways to use Grape Nectar on The Sweeter Side Recipe Blog!
Customer Reviews
08/17/2022
Katherine M.

United States
Can't believe there isn't any sugar
Absolutely love it!! Using it for cocktails.
04/29/2020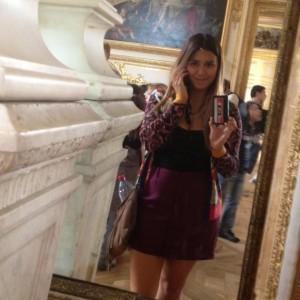 LK
Leslie K.

United States
A favorite!
I loved getting a chance to try all three flavors and finding which one worked best in coffee, tea, and different cocktails. I like that it dissolves easily into a cold drink and is a subtle way to sweeten without a ton of sugar.
03/09/2020
Candice

United States
A new kind of flavor pairing
A few friends and I did a nectar tasting with this sample set and wow! It was so interesting to see how different the flavor profiles of each grape nectar are. It's a fun addition to your cocktail cabinet... just like wine pairings, you can pair each of these sweeteners in a signature cocktail as a special treat. Great gift, too!
02/27/2020
Jessica

United States
Love it!
These sweeteners are such a great alternative! They taste delicious and each one is so unique which allows you to get really creative when cooking/baking with them!