Why Grape Nectar
Low Sugar
Low Glycemic
Abundant Antioxidants
Incredible Flavors
Per teaspoon
12 calories
3 g sugar
24 on Glycemic Index
Developed by an Expert Nutritionist
Female founded, Grape Nectar was created by a nutritionist who has devoted her career to helping people create healthier lifestyles that they actually enjoy. She challenges you to ditch the powdery white stuff and bring brand new flavors to your foods and beverages with Grape Nectar.
LEARN MORE
Elevate all your food and beverages
Drizzle over breakfast foods to replace syrup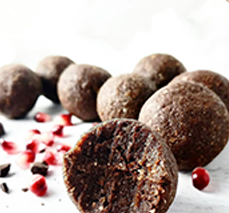 Replace sugar in desserts
Add to savory sauces and marinades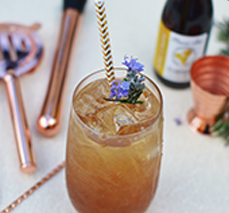 Use in cocktails, mocktails, tea, and coffee drinks
Grown in California's Backyard and Made with Love in San Diego
It starts at the source. We tried California's most sought after grapes to develop our proprietary blends of grape nectar. Sustainably sourced from Northern California, we use the same high quality grapes used to make wine in every bottle of our sweeteners.

LEARN MORE